Type:Doppler Ultrasound Equipment
Place of Origin:CN
Instrument classification:Class II
Brand Name:Mayamed
Model Number:MY-A027B
Keyword:Color doppler ultrasound machine
Scanning depth:2-30 cm
Application:Abdomen , small parts , cardiac , gynecology and obstetrics
Export function:Archiving to DVD(optional),DICOM network,USB drive
Format:BMP,JPG,AVI
Input voltage:100-240V,50/60Hz
Battery life:120 mins
Display:15"LCD flat screen
Dimensions:369mm*168mm*379mm
Weight:Less than 7Kg

Maya Medical have rich experience to build up the new hospital and new clinic , our one-stop service is your best choice !
We concentrate on African market and set up two branches in Nigeria and Madagascar. Meanwhile, we have already established after-sale service office in Lagos Nigeria, Islambad Pakistan and also Neirobi Kenya.
Fully digital medical ultrasound scanner portable , color doppler ultrasound machine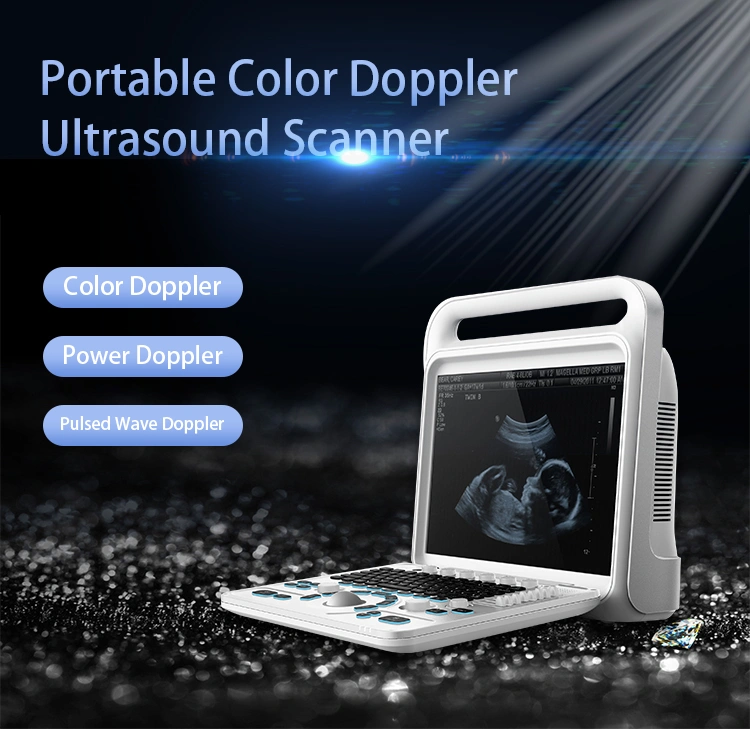 Specification of Ultrasound Scanner
Product Name

Fully digital medical ultrasound scanner portable , color doppler ultrasound machine

Model NO.

MY-A027B

Dimensions

369mm*168mm*379mm

Weight

Less than 7kg

Feature

15"LCD flat screen , Fullly digital , Tissue harmonic imaging

Format

BMP,JPG,AVI Export

Imaging Modes

B, B+B, B+M, 4B,B-steer (note)

Input voltage

100-240V,50/60Hz

Battery life

120 mins

Application Range

The device is suitable for clinical ultrasound examination of abdomen,
gynecology and obstetrics, small parts, cardiac and peripheral vessel

W

arranty

12 months