Optional:4D,phased probe,linear probe or TV probe,Rectal probe
Monitor:19"high-resolution LCD color monitor
Standard:3.5Mhz convex probe
Scanning lines:≥256
Dynamic Range:30dB-75dB
Maximum frame rate:≥65/s
Pseudo-color display:11
Power Source:Electricity
Warranty:1 Year
After-sale Service:Online technical support
Instrument classification:Class II
Place of Origin:CN;GUA
Model Number:MY-A034B
Brand Name:Mayamed
Material:N/A
Shelf Life:N/A
Quality Certification:N/A
Safety standard:N/A

Maya Medical have rich experience to build up the new hospital and new clinic , our one-stop service is your best choice !
We concentrate on African market and set up two branches in Nigeria and Madagascar. Meanwhile, we have already established after-sale service office in Lagos Nigeria, Islambad Pakistan and also Neirobi Kenya.
MY-A034B Trolley 19 inch LCD monitor color doppler medical ultrasound scan machine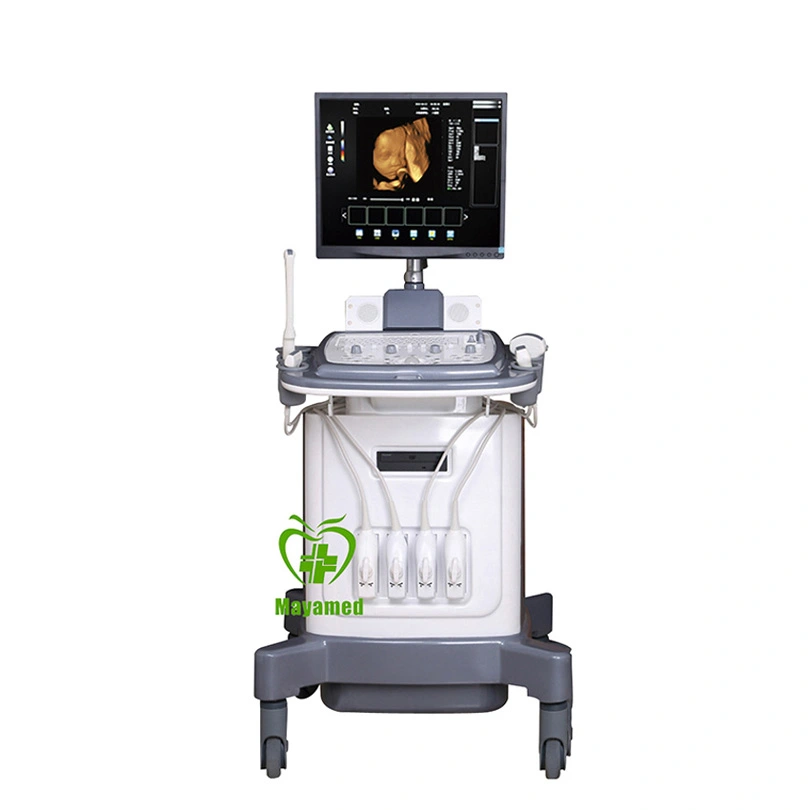 Technical Parameters
Monitor : 19" high-resolution LCD color monitor
Gray scale : 256
Scanning lines : ≥256
Dynamic Range : 30dB-75dB
Maximum frame rate : ≥65/s
Pseudo-color display : 11
Standard
3.5Mhz convex probe
Optional
4D,phased probe,linear probe or TV probe,Rectal probe