Product name:Medical X-Ray Machine
Function:Radiography
X-ray machine maximum output power:Intermittent mode 100kV ,500mA,50kW
Range of x-ray tube current:16mA~630mA
Exposure time:0.0025s~6.3s
Nominal working frequency:≥30kHz
Power supply:Three-phase five wires 380V±38V
C.Size:L2000mm*W760mm*H685mm
Vertical moving range:≥825mm
Horizontal moving range:≥250mm
Power Source:Electricity
Warranty:1 Year
After-sale Service:Online technical support
Shelf Life:1years
Instrument classification:Class II
Place of Origin:CN;GUA
Model Number:MY-D023
Brand Name:Mayamed
Material:N/A
Quality Certification:N/A
Safety standard:N/A

Maya Medical have rich experience to build up the new hospital and new clinic , our one-stop service is your best choice !
We concentrate on African market and set up two branches in Nigeria and Madagascar. Meanwhile, we have already established after-sale service office in Lagos Nigeria, Islambad Pakistan and also Neirobi Kenya.
MY-D023 20KW / 32KW / 50KW HF radiology equipment medical diagnostic x-ray machine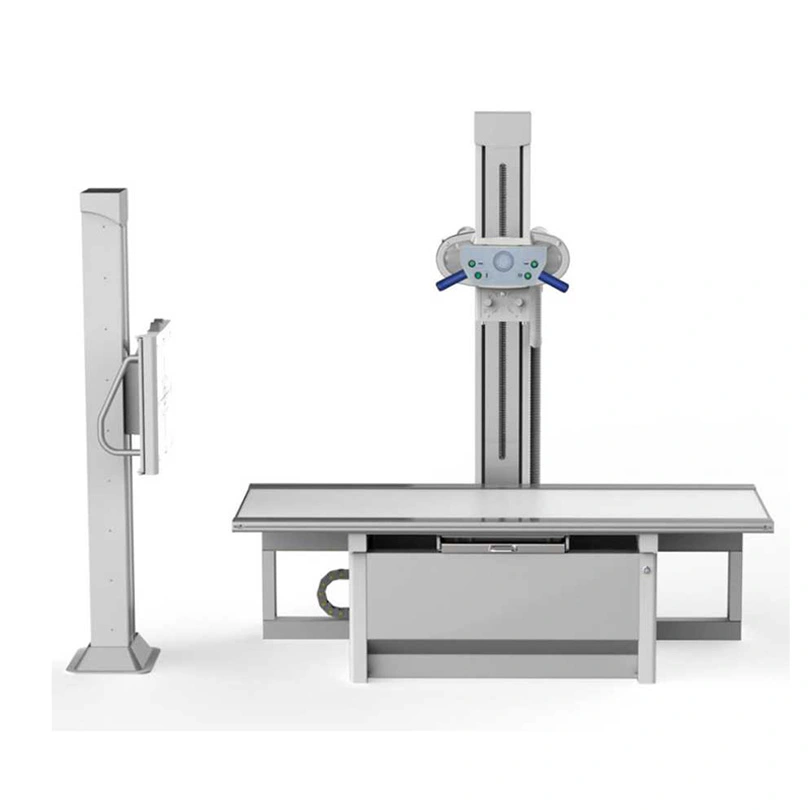 Specification of X-ray Machine
Intermittent mode 100kV ,500mA,50kW(100kV ,200mA,20kW/40~125KV,32~400mA,32kW)
Power Voltage Three-phase five wires 380V±38V
tube current Radiography16mA~630mA
Output Voltage Radiography 40-125KVstep 1kV
resistance power less than 0.5Ω
Output power 50kW
Exposure Time Radiography 0.0025s~6.4s adjustable
Nominal Frequency ≥30kHz
Anode speed 2800r/min
Anode heat capacity 140KHU
Focus Small focus:1.0mm Large focus:2.0mm
L*W*H of bed surface 2100mm×825mm×650mm
Horizontal moving range ≥250mm
Vertical moving range ≥825mm
grid density ≥40 lines/cm.
grid ratio 10:01
Focus Distance 100cm
Cassette size 5″×7″ 8″×10″ 10″×12″ 11″×14″ 14″×17″