Product name:Medical X-Ray Machine
Application:X-ray Room .Radiography Department ~
Nominal tube voltage:125KV
Focus nominal value:Small focus≤1.0mm, big focus≤2.0mm
X-ray Tube Assembly Heat Content:1300kHU
Nominal output power:40kW
Output voltage range:40~125kV
Maximum tube current:500mA
Minimum exposure time:1ms
Current time product range:0.1-500mAs
Power Source:Electricity
Warranty:1 Year
After-sale Service:Online technical support
Shelf Life:1years
Instrument classification:Class II
Place of Origin:CN;GUA
Model Number:MY-D049V
Brand Name:Mayamed
Material:N/A
Quality Certification:N/A
Safety standard:N/A

Maya Medical have rich experience to build up the new hospital and new clinic , our one-stop service is your best choice !
We concentrate on African market and set up two branches in Nigeria and Madagascar. Meanwhile, we have already established after-sale service office in Lagos Nigeria, Islambad Pakistan and also Neirobi Kenya.
MY-D049V Digital x-ray radiography system mobile medical xray machines for sale
- Application: To complete the outpatient, emergency, inpatient department, all parts of the body, each position, and all angles of the full digital X-ray examination. To meet the advanced diagnostic needs of hospital clinical and physical examination work;
- Clinical scope: standing position, lying position and horizontal lateral position of the skull, cervical vertebra, limbs, chest, abdomen;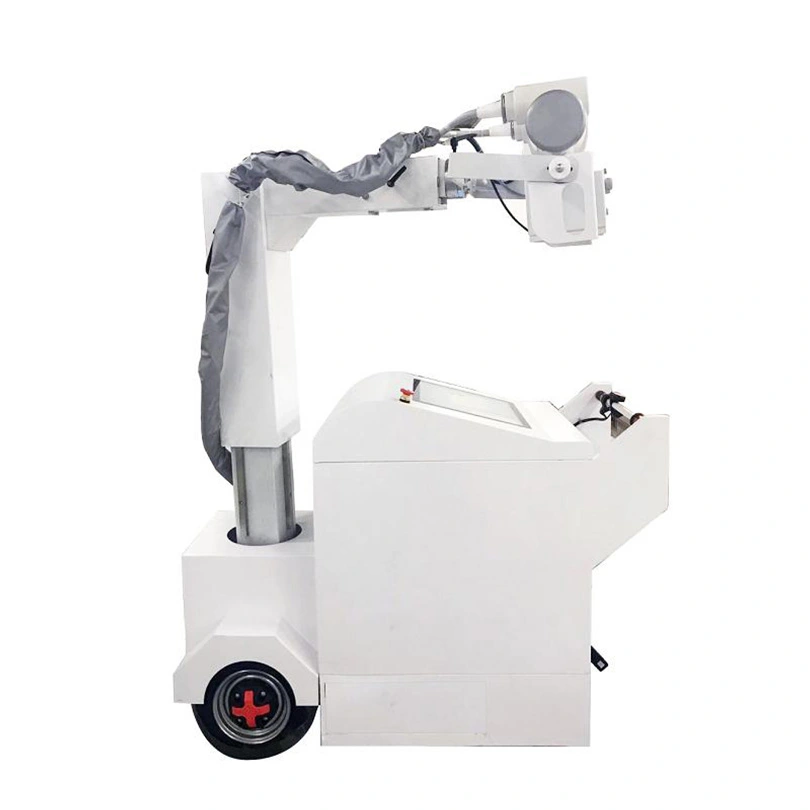 Specification of X-ray Machine
Nominal tube voltage: 125KV;
Focus nominal value:small focus≤1.0mm, big focus≤2.0mm;
Focus power: big focus: 42.5kW, small focus: 21kW;
X-ray Tube Assembly Heat Content: 1300kHU;
High voltage generator with separate host design
Nominal output power: 40kW;
Output voltage range: 40~125kV;
Maximum tube current: 500mA;
Minimum exposure time: 1ms;
Current time product range:0.1-500mAs