Place of Origin:CN;GUA
Model Number:MY-G060A
Brand Name:MAYA
Type:Clinical Examination Aids
Product name:infrared vein finder
Safe:Use safe light source, no laser, no radiation
Color image:Clear and accurate
Weight:less than 480g
Color:white
Small size:fits in your hand
No patient contact:Clear and accurate
Optimized structure:Easy to disassemble and fold
Enhanced image:Clearer vein image
Rechargeable battery:The twin-battery design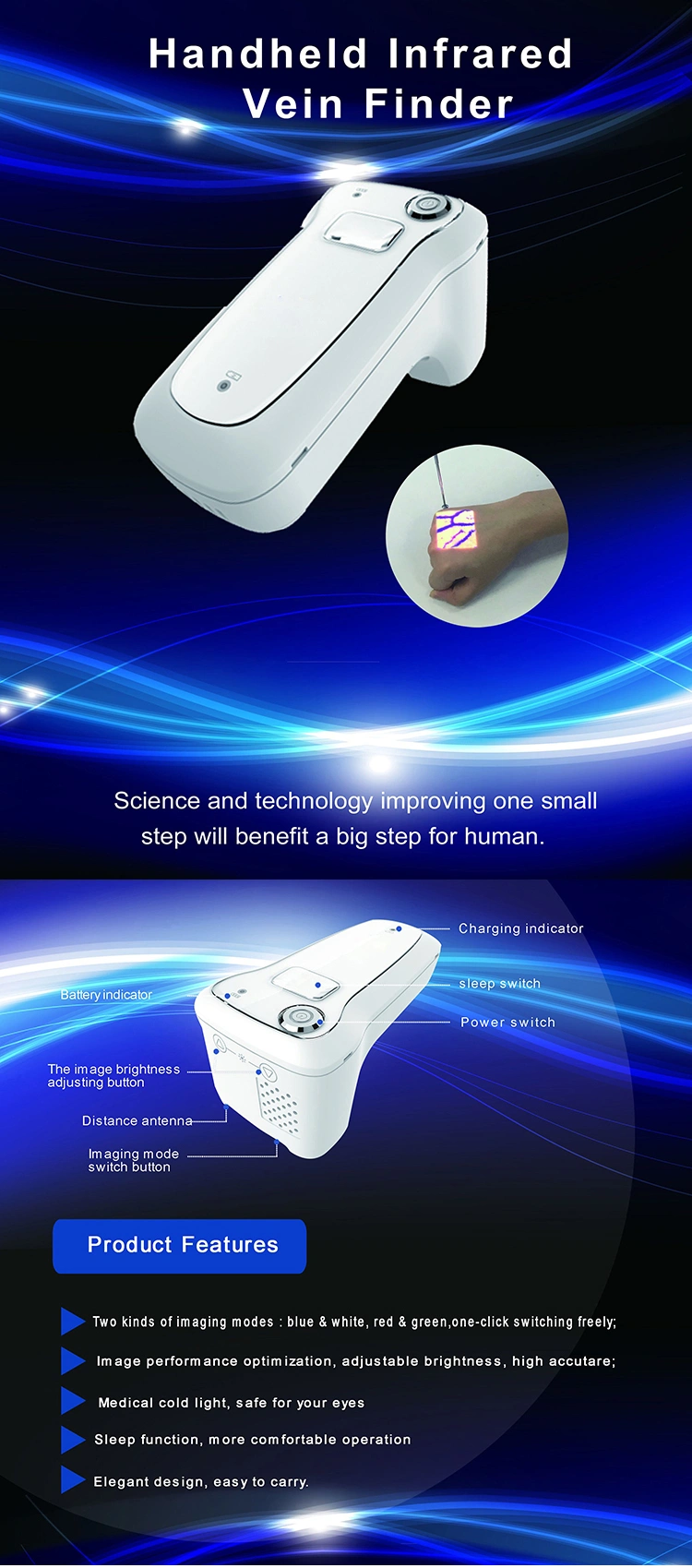 [Structure]
Hanheld infrared vein finder consists of LED light source, image processing module, battery and case.The case includes function buttons
and indicator lights. As shown in figure 1.
Figure 1. Hanheld infrared vein finder
[Intended Application]Finding subcutaneous veins.
[Operating Principle]Hanheld infrared vein finder acquires image of subcutaneous veins,the image which results forom dealting with image signal is
projected onto the surface of the skin.Thus, subcutaneous vein image will be displayed in the patients with the skin surface of the corresponding position.
[Technical Parameter]
Effective positive projection distance: 29cm~31cm
Light projection: 300lux~1000lux
Active radiation contains wavelength light: 750nm~980nm
Electrical source: lithium ion polymer batteries
service voltage: d.c. 3.0V~4.2V
Net weight: 0.28±0.02kg
Prevent into the liquid level: IPX0