Type:Ceiling Tiles
Place of Origin:CN;GUA
Model Number:MY-I067M
Brand Name:MAYAMED
Product name: ICU Bridge Type Ceiling Pendant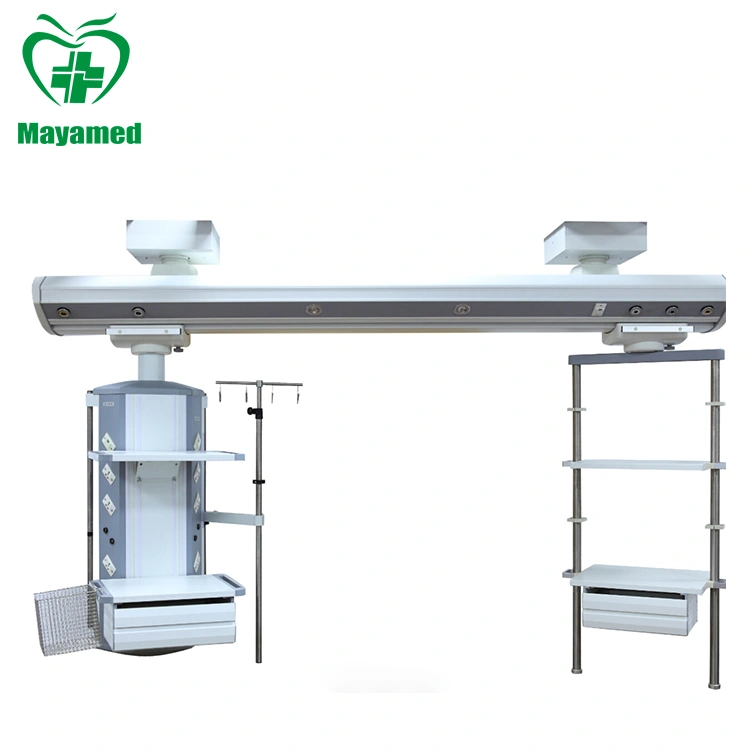 1.ICU Bridge Type Ceiling-Mounted system,specially designed for intensive care rooms, the entire proocess wards, the recovery room.Supply flexible, first-rank nursing satisty patient's separate treatment and nursing demand.Unique design lies in it all hides the electrical cable and pipeline in the ceiling-mounted arm. 2.The modular design and multiple configurations.
3.As clients' requirements,providing reasonable ICU Combination Ceiling-Mounted Pendant(Apart Dry-Wet).
4.Advanced spray technology, the intelligent combination of innovative ways to make the bridge pendant with diverse functions.