Product name:Color doppler ultrasound echocardiography cardiac machine portable
Keyword:Echocardiography cardiac
Standard probe:3.5Mhz convex probe, 7.5Mhz linear probe,phased array probe
Display:15 Inch LCD anti-glare screen
TEE scanning:3D Imaging, 4D Imaging
Function:English Simple Chinese Spanish Russian French Italian German
Imaging modes:B/ 2B/ 4B/ M/ THI/ CFM/ PDI/ DirPDI/ PW/ HPRF
Battery:Built-in Battery
Advanced cardiovascular kit:IMT/ Steer M
LGC:Lateral gain compensation
Power Source:Electricity
Warranty:1 Year
After-sale Service:Online technical support
Shelf Life:1years
Instrument classification:Class II
Place of Origin:CN;GUA
Model Number:MY-A040A
Brand Name:Mayamed
Material:N/A
Quality Certification:N/A
Safety standard:N/A

Maya Medical have rich experience to build up the new hospital and new clinic , our one-stop service is your best choice !
We concentrate on African market and set up two branches in Nigeria and Madagascar. Meanwhile, we have already established after-sale service office in Lagos Nigeria, Islambad Pakistan and also Neirobi Kenya.
Medical equipment built-in Li-ion battery color doppler ultrasound echocardiography cardiac machine portable
What is the detail of our Echocardiography Machine?
The MY-A040A is designed by our genius engineering team to be a lightweight but powerful HCU. Although combining high capacity built-in Li-ion battery and two active transducer sockets, the MY-A040A still keeps a slim and lightweight compact architecture, assuring it is available anytime and anywhere.

An Ever-higher Standard and State-of-the-art Luxury
- 15" LCD anti-glare screen: provides a clear image from any angle
-2 universal transducer sockets for quick transducer switch during scanning
-Abundant connection interfaces: DICOM 3.0, USB ports, VGA, S-video, and ECG port
-Built-in Li-ion battery for more than one hour of continuous scanning. With the slim and compact trolley, the MY-A040A can also be used in a stationary method.The MY-A040A is a full-featured portable color Doppler Ultrasound, designed in a new powerful lightweight architecture to meet all your high performance application requirements
-Complete imaging mode: 2D with THI,Color M,CFM, PDI, PW,HPRF, CW
-Full cardiovascular transducers: adult and pediatric TEE, phased array, pediatric phased array, high frequency linear array
-Supports high density broadband transducers
-Integrated with state-of-the-art technologies: u-scan, B-steer,
-Multiple-beam processing, and 4D imaging
-Comprehensive cardiovascular packages: Stress echo, TDI, Steer M, IMT, and Automatic flow volume analysis
-Intuitive interface and full function control panel
-Multi-specialty High Performance Imaging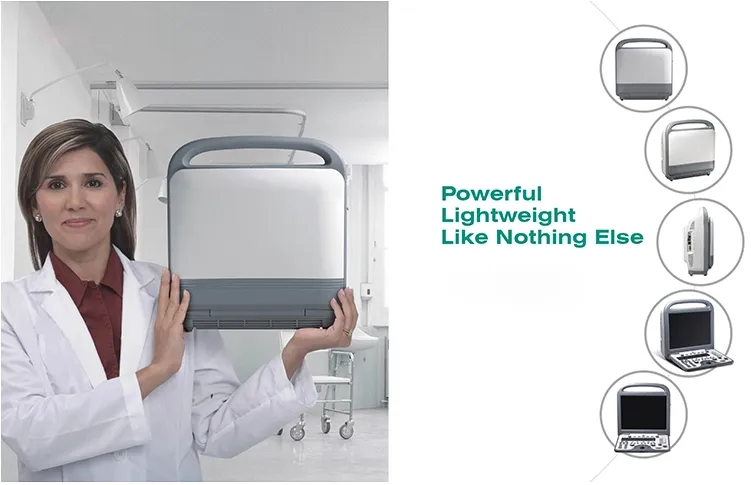 From volumetric 4D with superior rendering capabilities, to cardiovascular exams including adult and pediatric multi-plane transesophageal echocardiography (TEE).With superior imaging quality and powerful workflow, typically available only in the very high-end cart-based systems, this system is built to deliver outstanding performance for its value for our customers worldwide.

Mayamed has been focusing on the most important aspect for an ultrasound system, the imaging quality, and has successfully developed the MY-A040A to allow you to achieve crystal clear images with greater accuracy for your confident diagnosis on a wide variety of patients.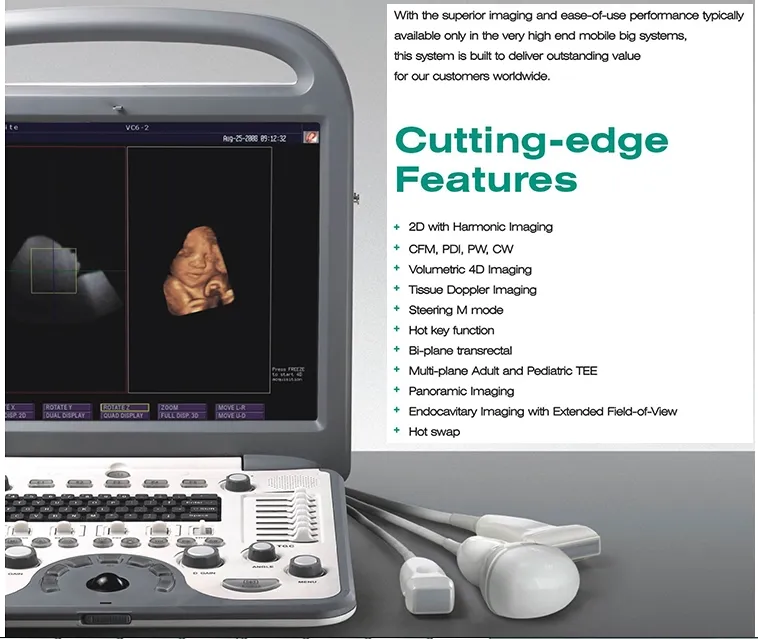 Product Design
The MY-A040A can be connected to two transducers at the same time. Allowing for easy portability, and can also be mounted on a well-designed trolley to be used as a stationary ultrasound.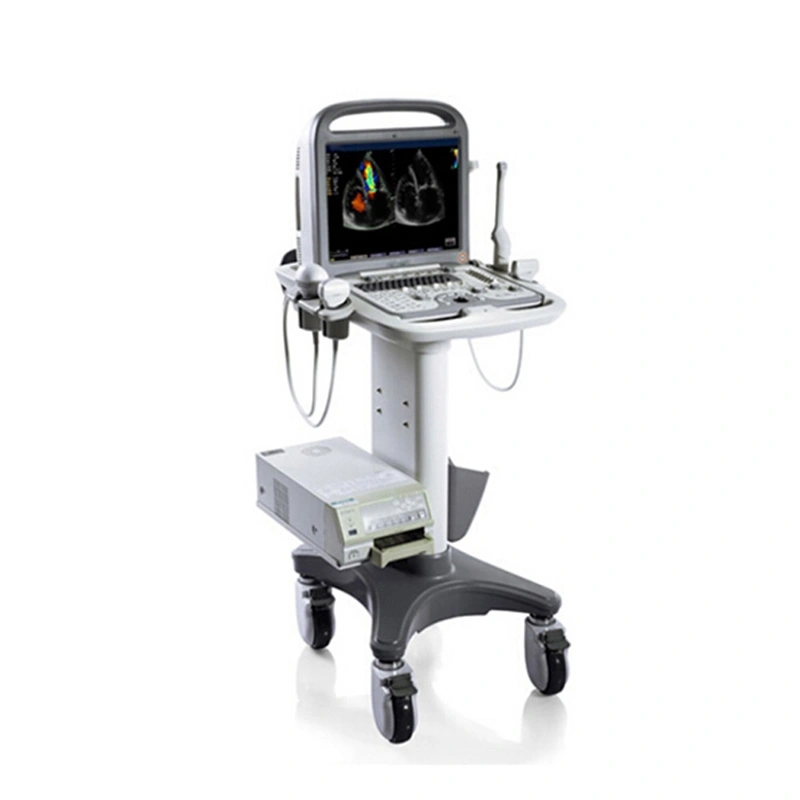 Product Performance
The MY-A040A is versatile in performance, especially in the cardiovascular field. The high frame rate and high definition image quality provides users with a better diagnostic experience than ever before.
Product Reliability
The MY-A040A offers TEE and pediatric TEE capability with a multi-plane acoustic head. As a result, cardiologists can better analyze the hemodynamic information – even if the patient is a newborn – that is unique to the MY-A040A.