Place of Origin:CN;GUA
Model Number:MY-I049I
Brand Name:MAYA
Type:First-Aid Devices
Instrument classification:Class III
Product name:Emergency suction machine
Pumping rate:≥22L/min
Storage bottle:1000ML(pc)
Power:-220v, 50hz
Input power: 110VA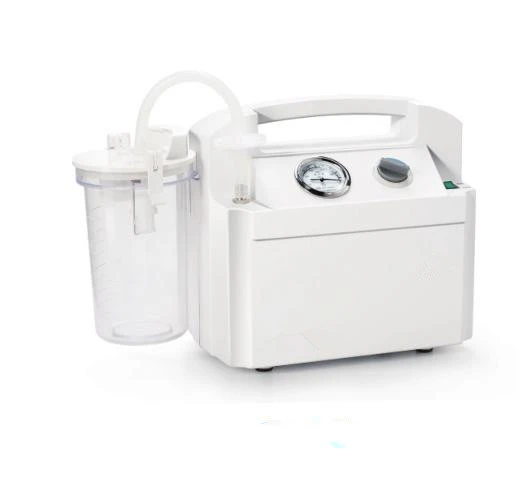 1. Applicable to aspirate secretions from the patient's upper respiratory tract
Ideal medical equipment for treatment units and families for first aid and care;
2. Using an oil-free lubricated piston pump as negative pressure source, negative pressure adjustment system
The system can be used for stepless pressure regulation, equipped with overflow protection device and air
filter;
3. The use of a novel design plastic case, beautiful, lightweight, carrying
Convenient.""Extreme negative pressure value: ≥0.08MPAa(600mmhg)
Negative pressure adjustment azimuth: 0.02MPa (150mmhg) - limit negative pressure max
Pumping rate: ≥22L/min
Storage bottle: 1000ML(pc)
Power: -220v, 50hz
Input power: 110VA"