Place of Origin:CN;GUA
Model Number:MY-I040B
Brand Name:MAYA
Type:Shadowless Lamps
Illumination(lux):40,000-140,000
satellite:40,000-140,000
Color temperature(k):4500±500
Input power(VA):90±10%
Average bulb life:50,000hours
Ceiling height for installation(cm):270-320
High Quality Medical Hospital Ceiling LED Shadowless Surgery Operation Lamp Operating Room Surgical LED Theatre Light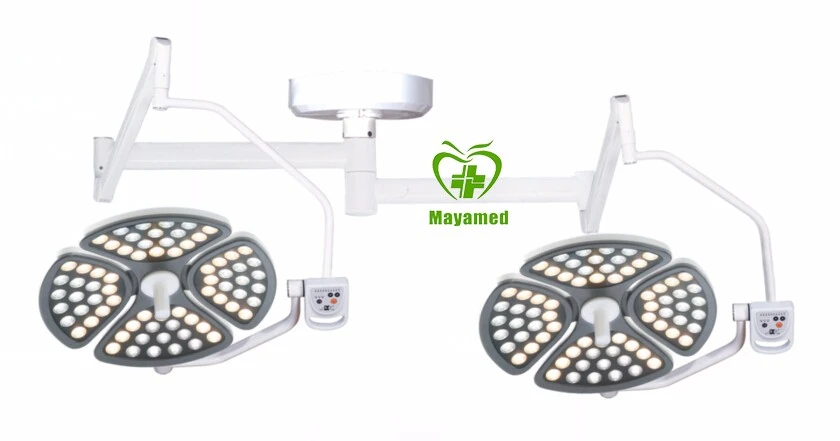 Specification:
(1) Illumination(lux):40,000-140,000,satellite:40,000-140,000
(2) Color temperature(k):4500±500
(3) Input power(VA):90±10%
(4) It has 72 LED bulbs one lamp holder
(5)Average bulb life is 50,000hours
(6)Ceiling height for installation(cm):270-320
(7) Imported LED cold light source is adopted , with the ultrathin optical lens.
(8) Digital means are adopted for stepless regulation of LED brightness.
(9) Light field size can be adjusted by the handle.
(10)The removable handle sheath can be disinfected at the high temperature of 135 ℃.
(11) Color temp can be adjusted in three steps.
(12)The imported switch power supply is adopted to control the voltage, making the work voltage permanently stable.
(13)The no welding titanium alloy arm,Imported spring arm is lifted and lowered easily and freely.