Application:
ICU ventilator is used in general ward, emergency room, transportation outside and inside hospital, used to rescue and treat patients. It is suitable for patients whose tidal volume exceeds 10kg or exceeds 100mL.
Warning: The ventilator cannot be used for newborns. If it is to be used by children, replace the child's breathing circuit.
This ICU ventilator has invasive and non-invasive modes. Easy to use.
Technical parameters
power supply:
●Power supply voltage: AC220V±10%50Hz±1Hz
●Input current: 1A
●Electrical safety: meet the relevant requirements of GB9706.1-2007"Medical Electrical Equipment Part 1: General Requirements for Safety"Class I and Class B equipment
●The noise of the whole machine: not more than 65dB (A)
Gas source:
●Medical oxygen, oxygen supplied by air, or oxygen generator.
●Rated pressure: 0.4MPa
●Pressure range: 0.28MPa~0.60MPa
Machine performance:
●Pneumatic electric control, microcomputer control
★It can provide air by itself without external air compressor
●Suitable for invasive and non-invasive respiratory management
●Monitoring display: HD 6"LCD liquid crystal display
●Humidifier temperature control and regulation, over-temperature automatic power-off protection, to meet the safety requirements of patients for long-term use.
●The whole machine has a compact structure, which is convenient to install the ventilator on a suspended tower or emergency vehicle, and is easy to carry.
●Standard trolley, easy to move.
●Optional UPS backup power supply
●Maximum safety pressure of gas system: 6kPa
●Inspiratory/expiratory impedance: 30L/min flow does not exceed 0.6kPa
●System compliance: not more than 4mL / 100Pa
Ventilation mode:
A/C, A/C+SIGH, SIMVf/2, SIMVf/4, SPONT, CPAP
Ventilation parameter setting:
●Tidal volume VT: 0~1500mL, resolution: 1mL
●Respiration frequency f: 4~60bpm, resolution/increment: 1bpm; the range of SIMV is 2~30 bpm
★Oxygen concentration FiO2: 21%~100%, continuously adjustable
●Peak airway pressure: 0~6kPa
●The inspiratory ratio I: E: 2: 1 ~ 1: 8 adjustable
●Trigger sensitivity Psens: -2kPa~0kPa, resolution/increment: 0.1kPa
●PEEP (optional): 0~2kPa
●Minute ventilation: not less than 18 liters/minute
Monitoring parameters:
Tidal volume, minute ventilation, respiratory rate, expiratory ratio, peak airway pressure, oxygen concentration, trigger pressure, P-T waveform
Alarm function:
●Airway pressure upper limit alarm: 2kPa~6kPa; when the pressure in the airway exceeds the set value, a high-priority sound and light alarm will be issued immediately, and the ventilator will switch from the inhalation phase to the exhalation phase.
●The lower limit of airway pressure alarm: 0kPa~2kPa; if the airway pressure is lower than the set value and lasts for 2s~20s, a medium-priority sound and light alarm will be issued.
●Low tidal volume alarm: 50mL~150mL; when the tidal volume is lower than the set value, a medium-priority sound and a light alarm will be issued.
●High oxygen concentration alarm: When the oxygen concentration is higher than 45%, a medium priority sound and light alarm will be issued.
●Alarm for low air pressure: The oxygen pressure is lower than 280kPa, and the loudness is not less than 60dB, a high-priority sound and light alarm will be issued. If it is not restored, the alarm cannot be closed or adjusted above 280kPa.
●Continuous pressure alarm: When the pressure in the airway continues to exceed 1000 Pa for 15 seconds, a high-priority audible and visual alarm will appear.
●Asphyxia alarm: A high-priority audible and visual alarm will appear 10s~20s after the patient is asphyxiated, and the device will automatically switch to the standby controlled ventilation mode.
●Gas missing alarm: When the oxygen concentration is less than 25% or greater than 90%, if there is a lack of gas in the air-oxygen mixing system, a medium priority audio and visual alarm will appear.
●Power failure alarm: the device will immediately send out high-priority sound and light alarms after power failure, and the alarm time is not less than 120s.
●Alarm mute: In the alarm state, the mute time is less than or equal to 120 seconds, and the alarm will automatically resume when this time is reached (this function is invalid for the insufficient oxygen alarm).
●Alarm stop: When the alarm condition disappears in the alarm state, the alarm will automatically stop the alarm.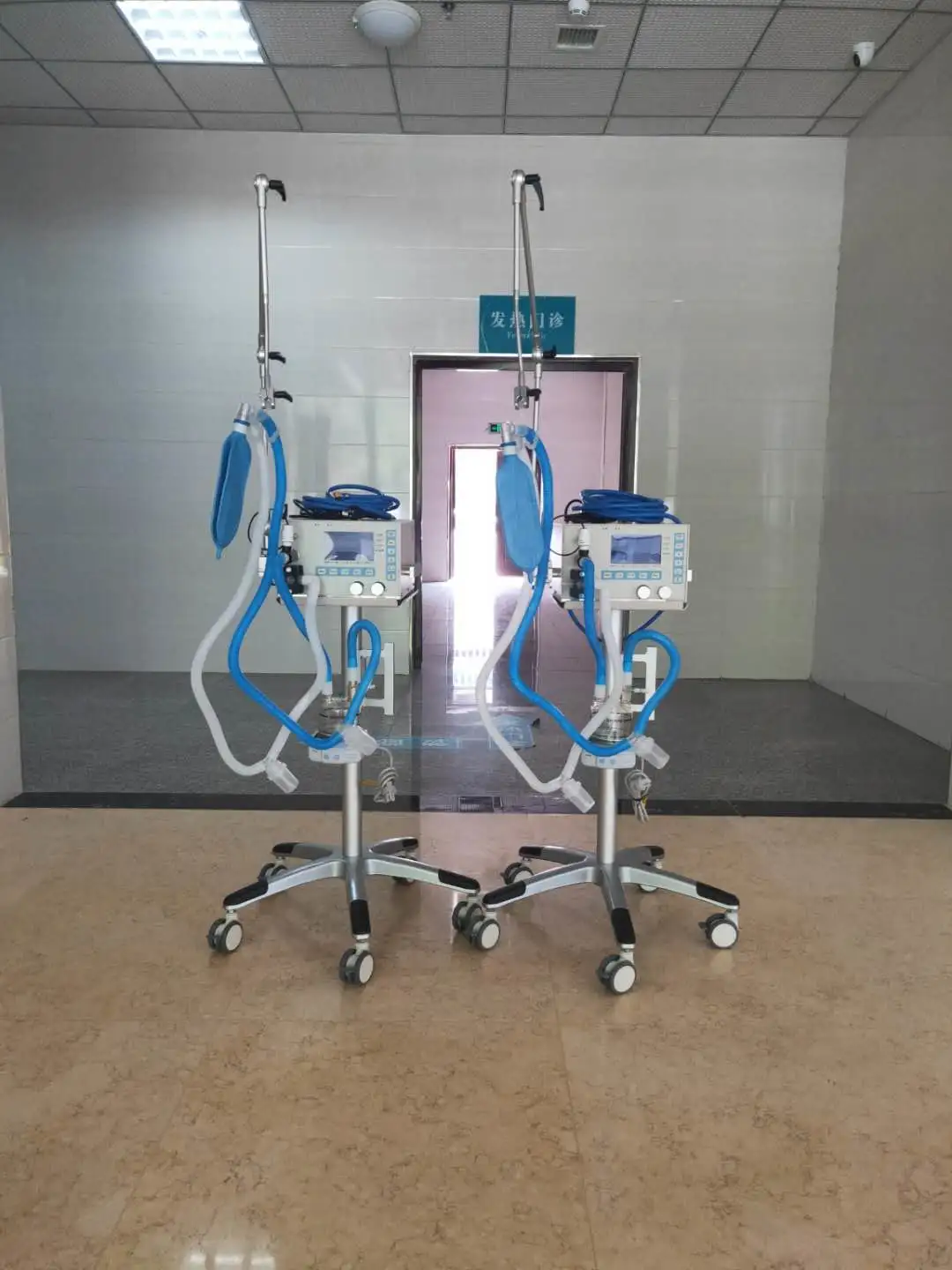 Please note that this ICU ventilator cannot be used at home.
Warning: The organization should develop an effective and complete maintenance plan for this ICU ventilator. Otherwise, the equipment will not be able to be used normally or malfunction, and human health may be endangered.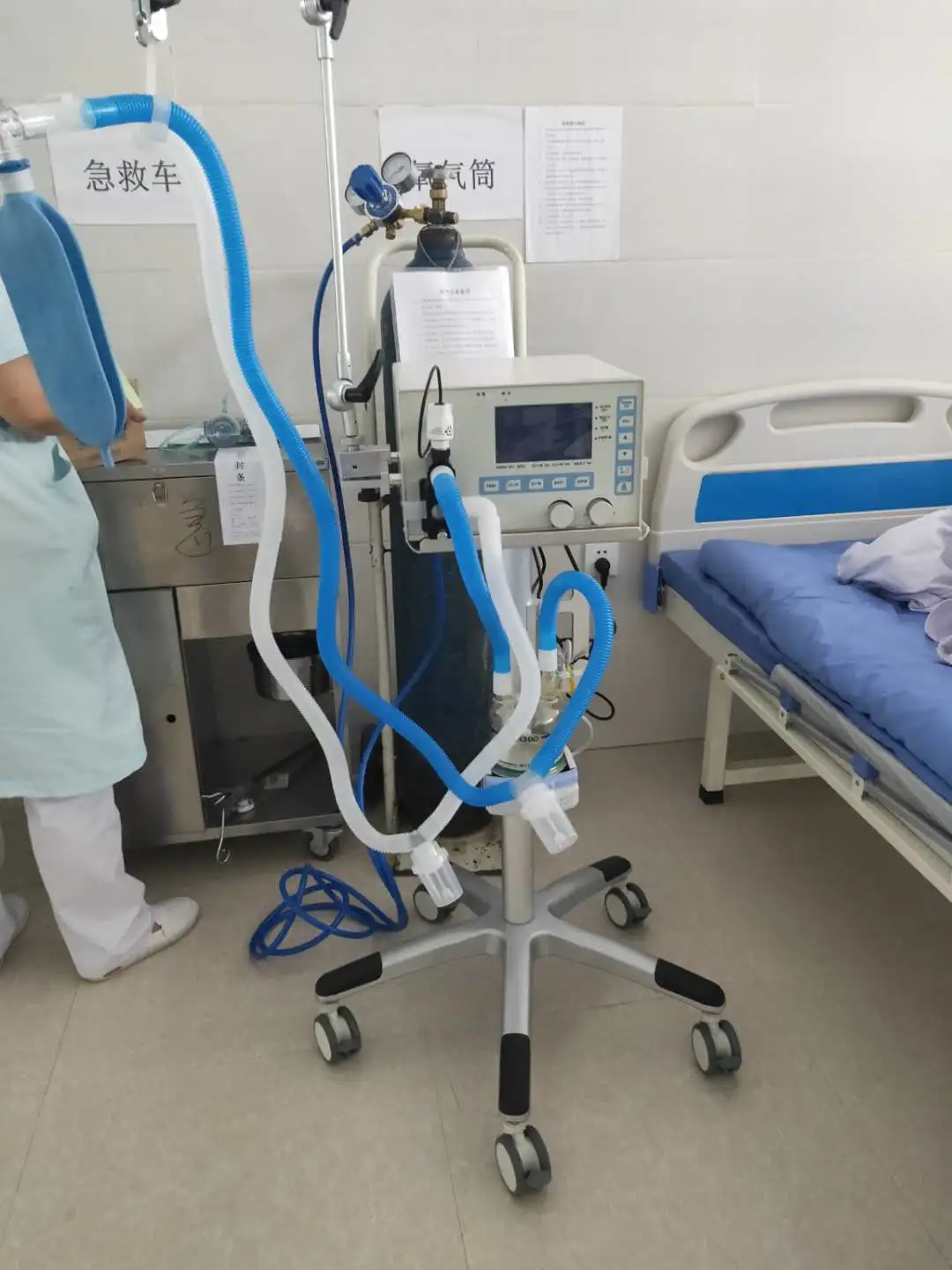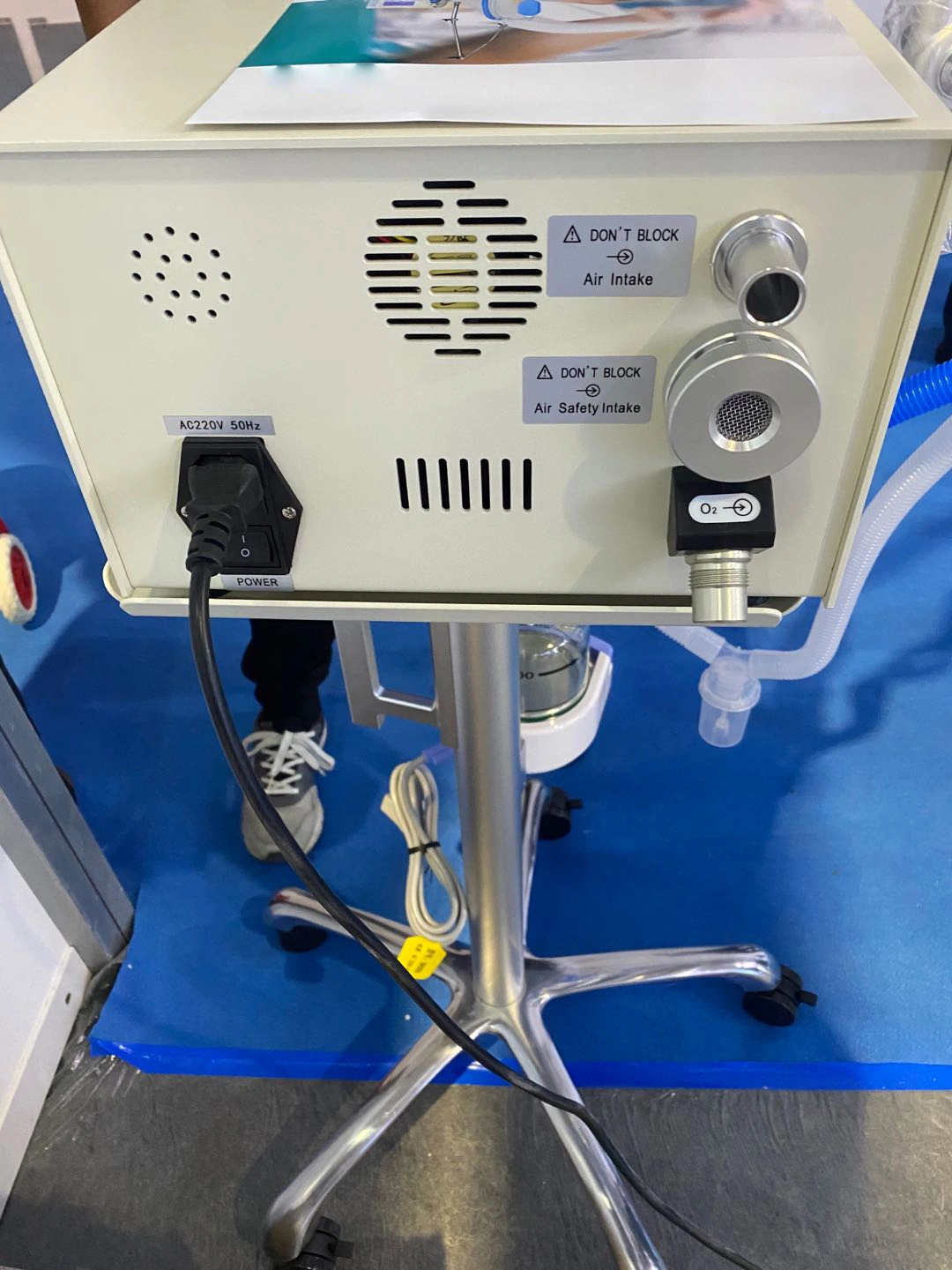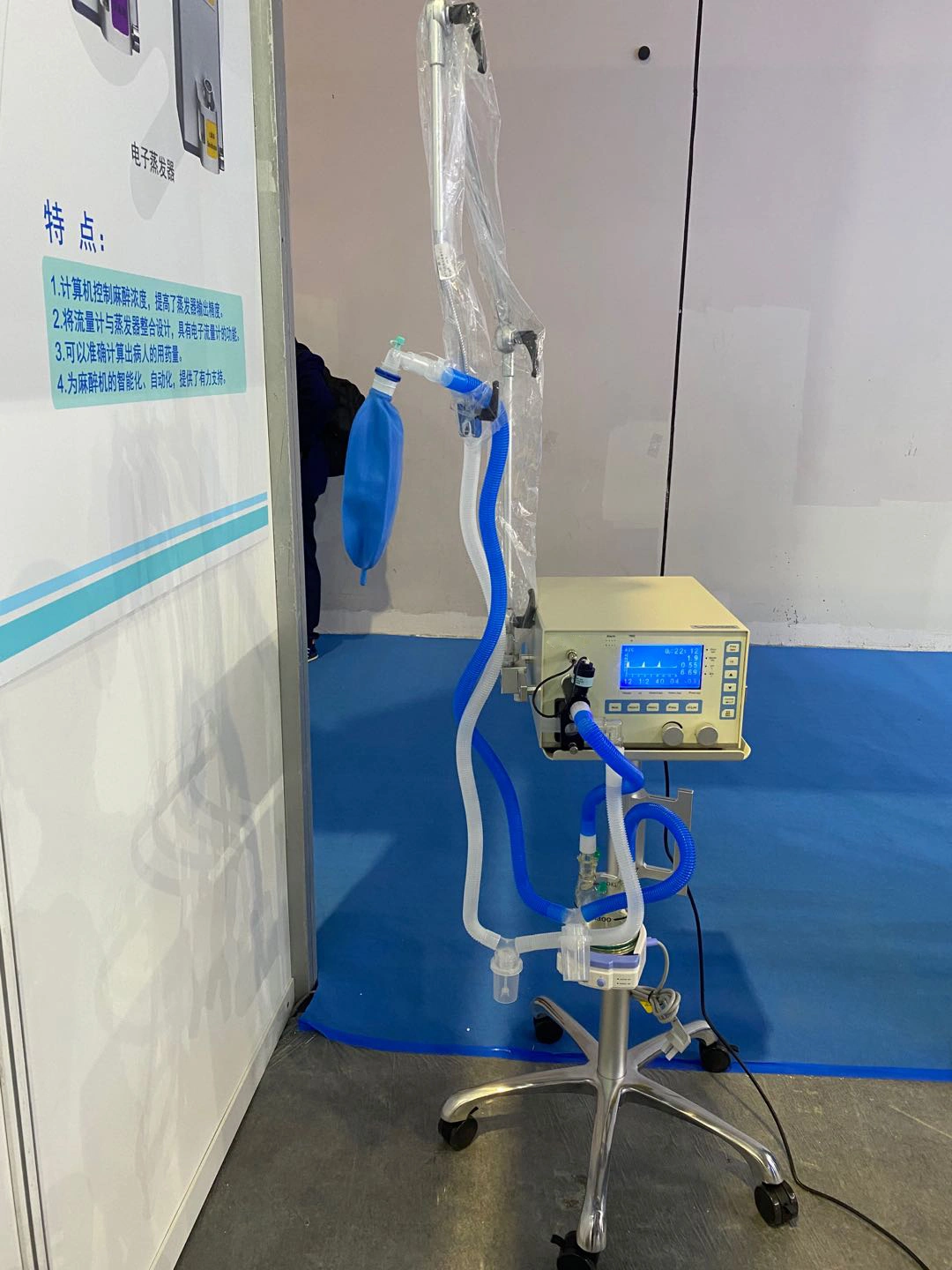 ---
If you are interested in our products and would like to discuss more details of your orders, please contact usfreely.